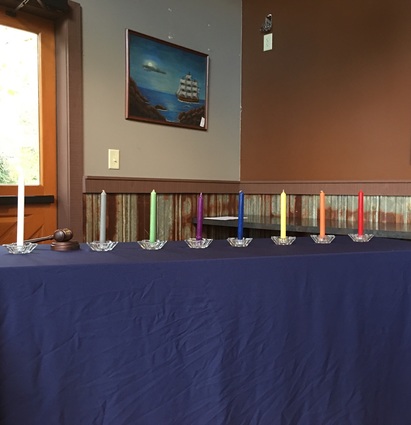 Each year high schools across America are inducting newly elected officers into the organization - Future Business Leaders of America. It is an opportunity for students to begin their journey towards truly becoming the leaders that we will see in our future.
Have you ever read the The Code of Ethics that FBLA members are required to embrace? We think it's a great code to live by for anyone that is striving to be the best that they can be at their job. What do you think?
I WILL be honest and sincere.
I WILL approach each task with confidence in my ability to perform my work at a high standard.
I WILL willingly accept responsibilities and duties.
I WILL seek to profit from my mistakes and take suggestions and criticisms directed toward the improvement of myself and my work.
I WILL abide by the rules and regulations of my school.
I WILL exercise initiative and responsibility and will cooperate with my employer and fellow workers.
I WILL dress and act in a manner that will bring respect to me and to my school.
I WILL seek to improve my community by contributing my efforts and my resources to worthwhile projects.
At Jack Bradley Agency we believe it is our responsibility to give students an opportunity to grow and learn in our organization. And that's why we support our local high school FBLA and Work Based Learning Programs. We hope you will give a student a chance whether it be after school or during the summer.
Jack Bradley Agency, Inc. 706-778-2136
Insuring the Important Things in Life