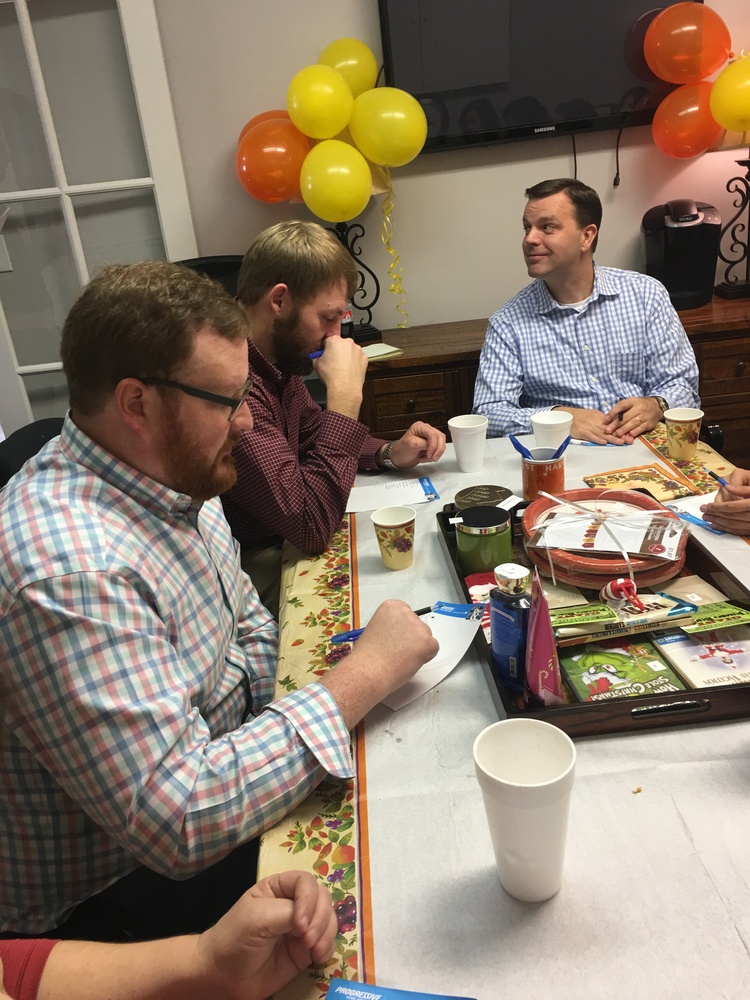 Happy Thanksgiving from our Jack Bradley Agency family to yours!

Our normal Tuesday morning staff meeting was replaced with Thanksgiving breakfast complete with some Thanksgiving trivia.
Competition was fierce.
Justin Sutton took home the prize for the most correct answers. If you want to play against Justin you will need to score more than eighteen correct answers! Let us know how you do and we will be sure to tell Justin.
Simply click the .pdf for your instant game.
We had so much fun with the trivia game that we wanted to share it with you. You can easily print Thanksgiving_Trivia.pdf, and then you'll be ready to wow you family with a little trivia!
One more thing that's sure to be a hit at any Thanksgiving party is an order of Pumpkin Cinnamon Rolls from Sugartopia in Cornelia Georgia. Words can't describe just how delicious these really are. You will have to try them for yourself!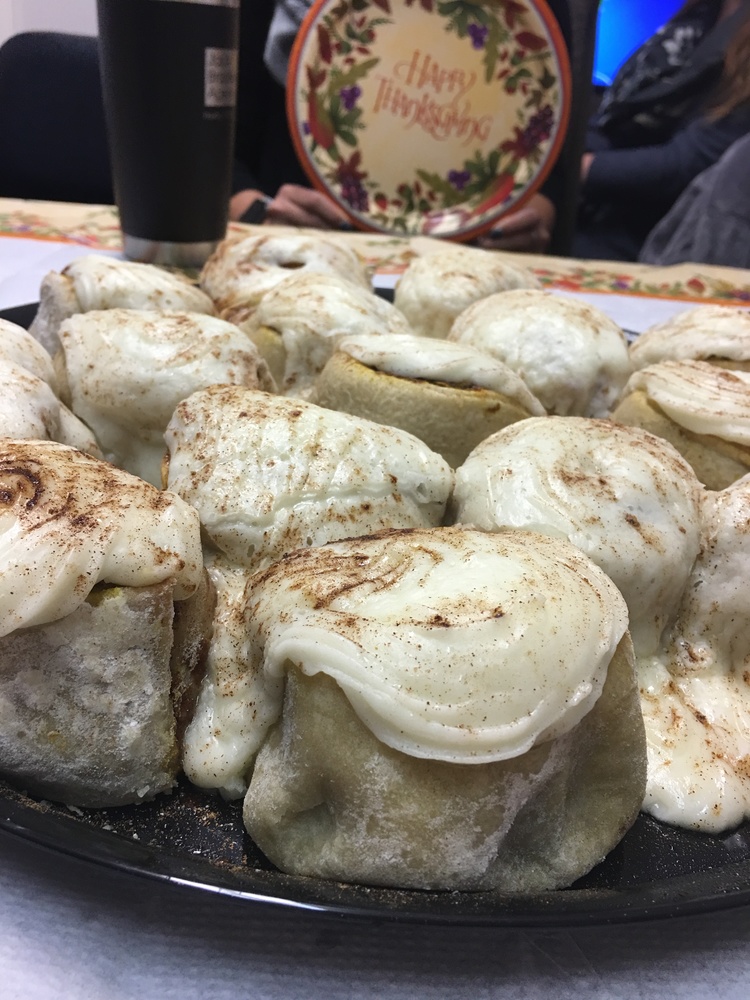 We wish you a Happy Thanksgiving and safe time with family and friends!