What is vacation rental or short term rental property?
Vacation Rental or Short Term Rental property is defined as a dwelling which is non-owner occupied and rented to others on a temporary basis. Typically these properties are rented for vacation purposes either daily, weekly, or monthly. The dwelling may be used by the owners for their own vacation purposes.
Do you need a special insurance policy that is different from your homeowner insurance policy?
Yes and there are several reasons why. First the homeowner policy does not typically cover vacation rental activities. You are collecting rent, so in the eyes of your insurance company it is a business. A homeowner policy typically excludes business activities. You never want to find out your policy does not cover your property or liability after a loss occurs. Second the vacation rental policy offers some unique coverage that you don't even need on a homeowner policy. For example loss of income. If your property is damaged to the extent that you cannot rent the dwelling until the repairs are made or the dwelling is rebuilt you may want to cover your loss of income. The policy can be tailored to match your exact needs. It is especially important to consider your liability limits. With the large number of people that will be coming in and out of your property there is an increased chance of someone getting injured and an increased possibility of you being held liable. High liability limits are a must for this type of property.
---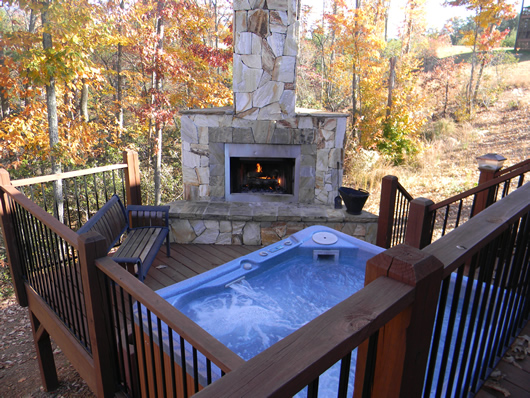 Photo Credit: Blue Ridge Cabin Rentals
---
Why choose Jack Bradley Agency for your vacation rental property?
We have been in the insurance business since 1960 and we are located in the North Georgia Mountains. Our beautiful mountain area attracts visitors. These visitors are interested in staying in cabins and homes that are available for a night, weekend, and maybe even a week. We have been writing vacation rental properties for many years and have choices between several different companies. We have customers that live in many different States but have vacation rental property in Georgia. So, yes we do have experience in obtaining coverage for clients with short term rental property!
---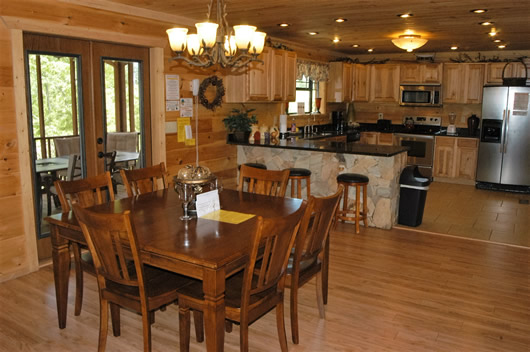 Photo Credit: Blue Ridge Cabin Rentals