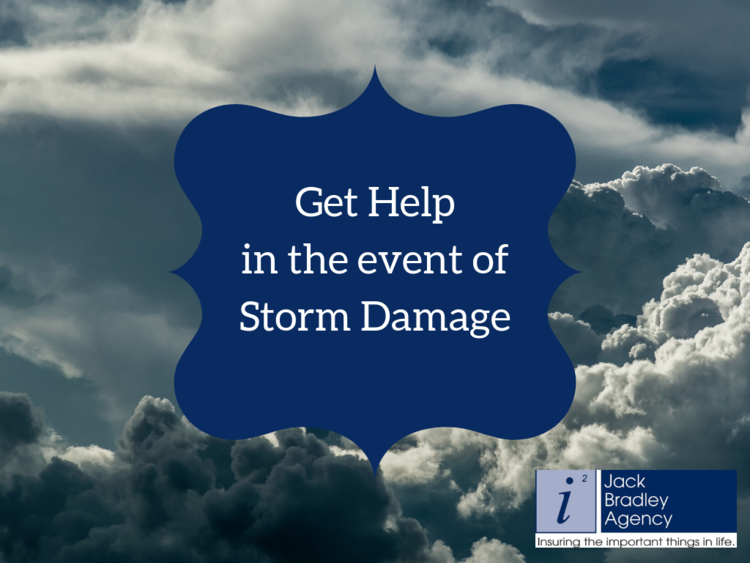 Consider these tips as we are watching Hurricane Florence steadily moving toward the east coast. Get started on a plan today before the storm gets any closer.
CREATE AN EMERGENCY NOTEBOOK
Create an emergency notebook that you can quickly take with you if your are forced to leave your home. Many times cell phones will not work to allow you to access notes and information stored in your phone.
LOCATE YOUR HOME AND AUTOMOBILE INSURANCE POLICIES
Locate your Home and Automobile Insurance policies today and find the company name and emergency contact number for claims, add to your contact list on your mobile phone.. Also add a page to your emergency notebook and include this same information plus your policy number.
Most insurance companies offer an on-line app that will allow you to reach out and even report a claim through your phone. Make sure you have set up your mobile app. If you have not and need assistance, give us a call at 706-778-2136 or send us an e-mail to info@jackbradley. We want to help you get your mobile account activated now.
GET FAMILIAR WITH JACK BRADLEY AGENCY WEBSITE
Take a moment to visit our website now at jackbradley.com. Find your way around the site before the storm. Locate the Claims and Service tab, and scroll to find the name of your company. Simply click to open the company information and you will see the phone number for the claims center and also the website. Once again if the internet is down you may need to reply on your emergency notebook.

CONTACT JACK BRADLEY AGENCY BY E-MAIL
Assuming the agency can access e-mail, you can also e-mail info [at] jackbradley [dot] com for assistance. We will monitor the e-mail even if the office is not open.
WE WILL OPEN THE OFFICE AS SOON AS IT IS SAFE EVEN IF THERE IS NO POWER
If the storm has caused widespread power outage, then Jack Bradley Agency may also be with out power. If our power is out this means our telephone service is also out. We will open the office as soon as it is safe for our staff to be on the roads and our building is secure, even if we don't have power. If you cannot reach us by phone and it's safe to travel, please stop by the office. Last year we experienced 2 full days of power and phone outage with Hurricane Irma but we were successful in adding temporary lighting and utilizing our Cleveland office to continue serving our customers.
KNOW THAT WE CARE AND WILL BE HERE FOR YOU
Jack Bradley Agency Inc.
Insuring the Important Things in Life