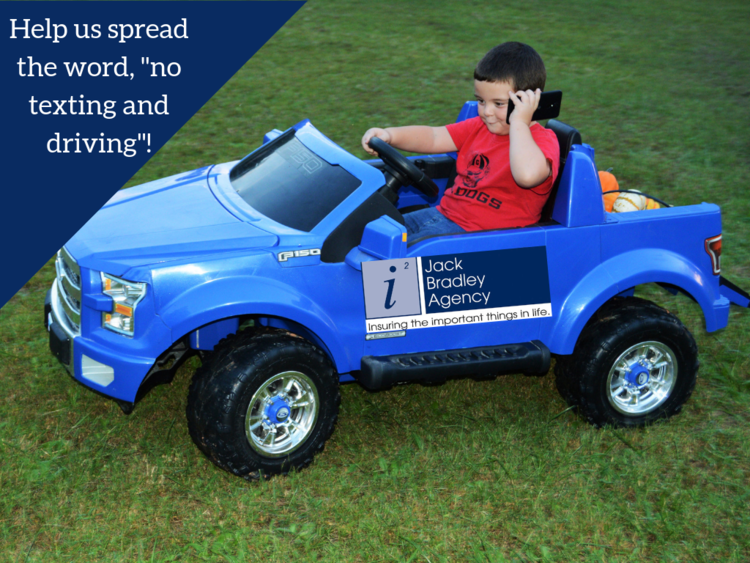 DID YOU KNOW that National Teen Driver Safety Week is October 21-27?
Our children and teens are priceless so teaching our youth to recognize the importance of driving safely is critical. Make it a goal this week and every week of the year, to have conversations with your teens about the important rules to follow to keep them safe behind the wheel of a passenger car, truck or SUV. Make sure and discuss the greatest dangers with them, including not consuming alcohol and driving, being consistent with wearing their seatbelts, becoming distracted and drowsy while driving, speeding and the number of passengers they have in their vehicle.
We want to keep our most priceless assets safe! As always, we here at Jack Bradley Agency are happy to assist. Stay safe and informed!
*Thanks to Amanda Moon our office manager for sharing this adorable picture of her son.
Jack Bradley Agency "Insuring the Important Things in Life"