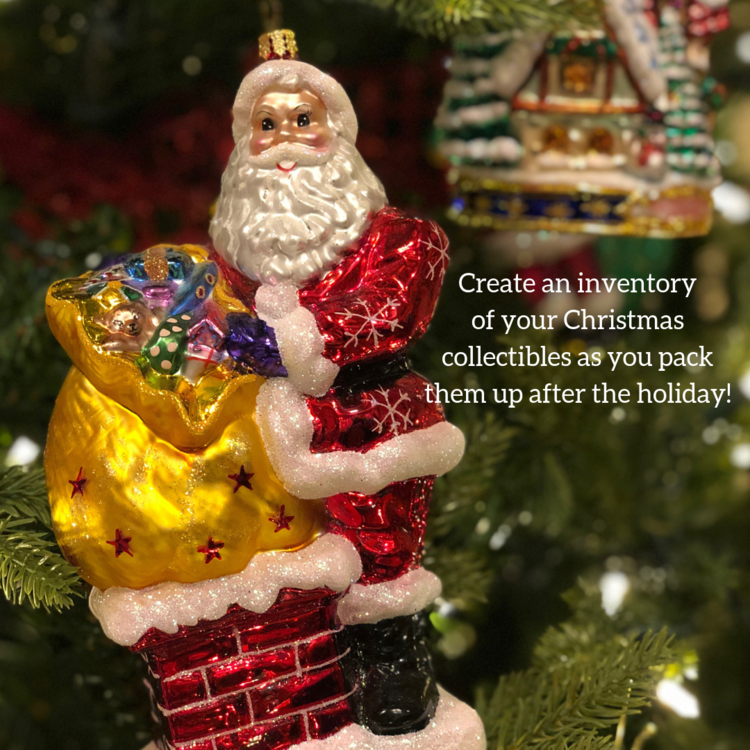 JUST because Christmas is over, don't think your team of Jack Bradley elves has stopped working in Santa's workshop for YOU.
Since we "elves" are always filled with holiday spirit, we are constantly thinking of ways to protect you and your contents, and so we must try and protect Christmas décor too!
In the hustle and bustle of all the festivities, does your family ever consider how much your Christmas décor may be worth?
We are nearing the end of December, about to embark on a new year. You've enjoyed your decorations throughout this holiday season and you want to continue enjoying them again and again for seasons to come. So why not keep them in a safe place and keep pictures of each item and make an inventory list so you can have this to present to the insurance company in case there is a loss?
This year, as you put away your own collections of ornaments, Christmas villages and holiday China, consider that some of it may be very valuable and need to be listed and photographed and put into an inventory list.
Some decorations are more valuable than you think. Ornaments from brands such as Christopher Radko, for example, can range anywhere from $50.00 to $100.00 each. Snow village collections, popular in many homes, can increase in value and Christmas China can also be very valuable collection, especially if it is Lenox or a prestigious brand as such.
You definitely want to make sure you are keeping a current list of ornaments, Christmas village and Christmas China, adding any new ones you've been gifted or acquired along the way. You also may want to consider photographing these items. Then, you may want to consider keeping the collection of all in a safe place, such as a large safety deposit box at your financial institution or a storage building which is safe if there is a fire.
With the addition of so much technology in our lives, also consider storing a list in your phone or tablet but make sure you keep a back-up on the cloud or on a thumb drive.
Jack Bradley Insurance Agency - Insuring the important things in life.
It's a great time to ask us for a homeowner insurance quote. Give us a call at 706-778-2136 or click here if you Prefer a digital Quote.