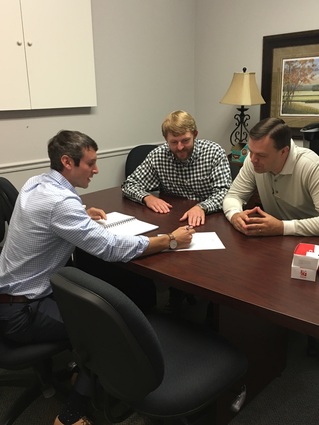 Would you like an insurance plan that can take care of all your product needs and maximize all of the available discounts?
When you think about Insurance, you typically think of automobile and homeowner insurance. What if you could have one company that offers more? Then that company might just be Safeco Insurance Company. Tadd Moore our Safeco territory manager stopped by the office to share some great tips for our agents, and how they can help our customers come up with an insurance plan that takes advantage of all the product offerings and all the discounts that go along with each product. It's a long list of products, and that's why we appreciate Tadd keeping us informed.
It is a long list of product:
Auto Insurance
Classic Car/ Antique Car Insurance
Motorhome/ Travel Trailer Insurance
Homeowner Insurance
Condo Insurance
Renters Insurance
Dwelling Insurance for your Rental House
Motorcycle Insurance/ Off Road Vehicle Insurance
Watercraft Insurance
Umbrella Insurance
How would you like to prove you are a great driver and get rewarded?
If you think you are a great driver, just ask about Safeco's new advantage. It's called RightTrack. It's new and you can prove you are a great driver and start taking advantage of great rates. The discounts that you earn are based on your own driving abilities and yes they are Lifetime Discounts. It's your chance to personalize your automobile insurance rate. After all it's only fair that you pay for the way you drive, not the way everyone in your age group and location drive.
Just one of our companies, but a long history...
Safeco is one company that we are proud to offer. Our partnership started way back in 1964, so we know that Safeco takes care of our customers. We recognize that every customer is not the perfect fit for every company. And that's why we are also proud to be an Independent Agent and can offer you insurance with the company that does perfectly fit your life.
Contact Us
By Phone 706-778-2136
Email info [at] jackbradley [dot] com
Visit us at http://www.jackbradley.com/.
Stop by Cornelia Location 138 Market Corners Drive Cornelia Georgia
Cleveland Location 327 Helen Hwy Cleveland Georgia
Get an Auto Quote http://www.jackbradley.com/auto-insurance-quotes
Get a Home Quote http://www.jackbradley.com/home-insurance-quote