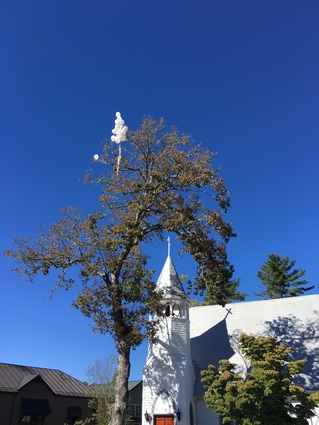 If we had to guess, this bouquet of balloons was probably released after a wedding and didn't make it up up and away. If our guess is correct, it was a minor detail of a wedding that didn't go exactly as planned.
Why do I need wedding insurance?
Sometimes big things can go wrong when it comes to wedding events.There is not really a coverage for balloons in a tree, but you can get coverage for:
Cancellation or postponement
Additional expenses
Wedding photographs/video
Wedding gifts
Special jewelry
Lost deposits
Liability insurance (optional coverage)
Liquor liability insurance (optional coverage)
We can say YES to Wedding Insurance at Jack Bradley Agency. Let us help you protect your big day! Visit us at www.jackbradley.com or give us a call at 706-778-2136.