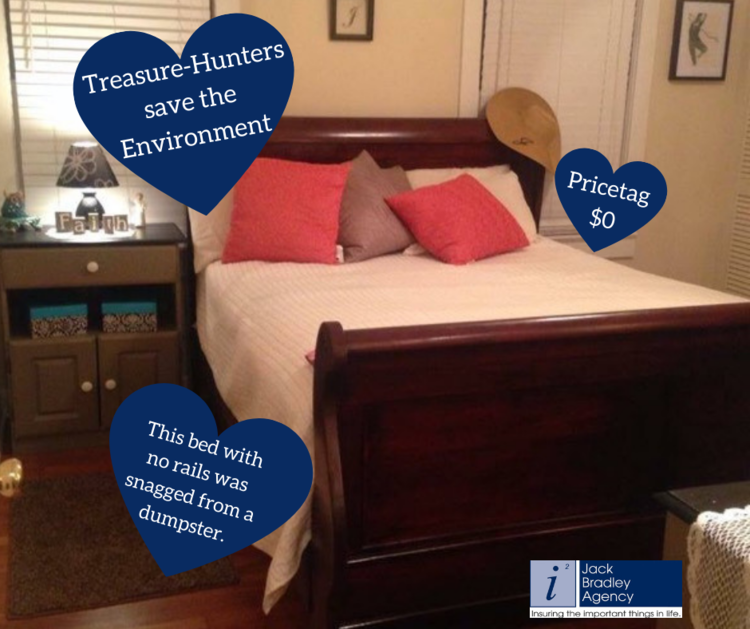 Dear future treasure-hunters and those wanting to make a difference for the environment,
Everyone has heard the term, "recycle."
We talked about recycling in a recent staff meeting at Jack Bradley Agency. One of our team members had taken some construction debris to the local landfill. He brought to our attention that the landfills seem to be filling up at a fast pace. After hearing this news, one of our agency owners wanted to make a difference. She came up with one way we could reduce some of the waste that we were contributing to that monstrosity of trash in the landfill. The idea was simple, and started with a cup. We were all using multiple Styrofoam cups daily for coffee, water and soft drinks. She decided to stop purchasing these cups and gifted each of us with a very nice insulated Yeti cup that can be used for both hot or cold drinks. She even had our names engraved on them to make them a little more special and so each employee can easily keep track of his or her own. I think it made us all stop and think about the waste that is impacting our landfills. It may seem like a drop in the bucket; however, if every business or individual could reduce a portion of what is going into these landfills it could make an even bigger difference.
These are our awesome Yeti cups that are engraved with our names and logo. No more Styrofoam cups going in the landfill!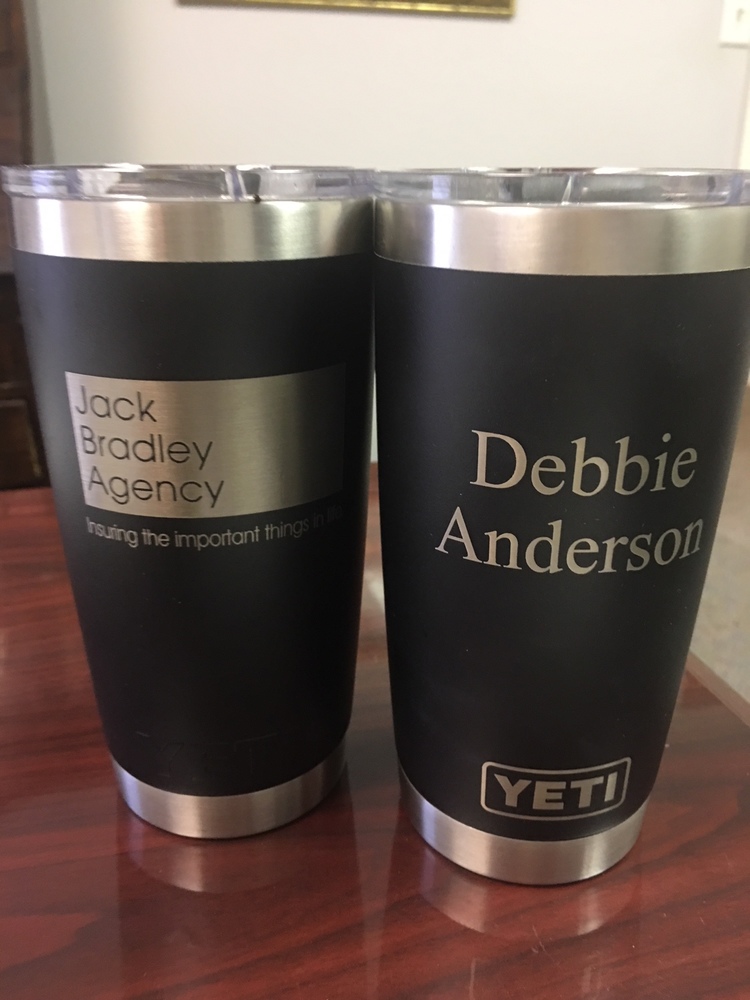 Personally I love to recycle by taking something old and making it new again.
As I have probably mentioned in a past blog, I love to find a bargain or make something old look new again. I get excited about this type of project. One of my recycling ideas is a bit different than you are probably thinking. My husband and I are doing some simple updates in our home and my husband made a purchase that excited us both. He bought a load of old barnwood. It is actually in really good shape. I can hardly wait to see the transformation of this old wood after it has been run through a planer and then made into something beautiful. Of course, I have already found a use for this. I am transforming my kitchen into a farmhouse kitchen, which has always been the preferred style for our family. I want this wood to be recycled into wooden countertops. I have pinned many pictures and DIY steps for this transformation on Pinterest and YouTube. My husband has already been stripping down leftover plywood and using these strips for shiplap on an accent wall in our kitchen and it will be used as backsplash to go above these countertops and on the backside of the island. We have needed to replace the countertops for a while now as we have a damaged seam on one of the areas where the laminate countertops come together.
Another one of my passions is that I love to find great deals on old furniture and then refinish, stain, shellac or just paint these old pieces. You can make them look like they were not thrown aside by someone who just wanted something new or if they were no longer his or her taste or design. The beautiful bed shown at the start of this blog post was about to be thrown in a dumpster. Zero dollars spent and look at it now! I personally would rather have the old, rustic pieces than purchase new wooden furniture. My family usually does not see my vision until the end and then they agree with the refinished project, which I must say excites me even more. When my daughter left for college, she was amazed about the deals we found for her and how we refinished the kitchen furniture!
This is the table and chairs purchased for $20.00. With a little work it turned out to be perfect for my daughters first home in college.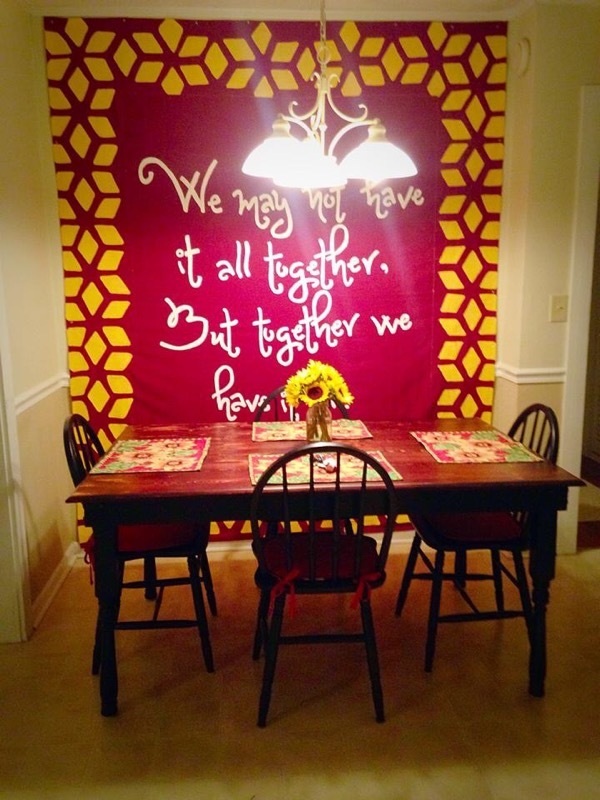 Take a moment and think about how you can make an impact.
I remind you all to think about what you can do to reduce what is sent to the landfills like our office did or recycle what you can. I believe we are all caring individuals and we can all work together and make a difference on the things that matter. When we all work together, something very small, like a drop in the bucket, becomes big enough to fill the entire bucket!
Need an agent who cares?
If you also share a passion for old treasures and home projects, we would love to talk with you about insuring the things that are most important to you. We have a caring staff that would love to assist in making sure you have the right coverags in place for all of your treasures, regardless of whether they are new or recycled. I would love to hear about your latest project that's focused on making thinks new again, and keeping stuff out of the landfill!
Happy treasure hunting,
Debbie