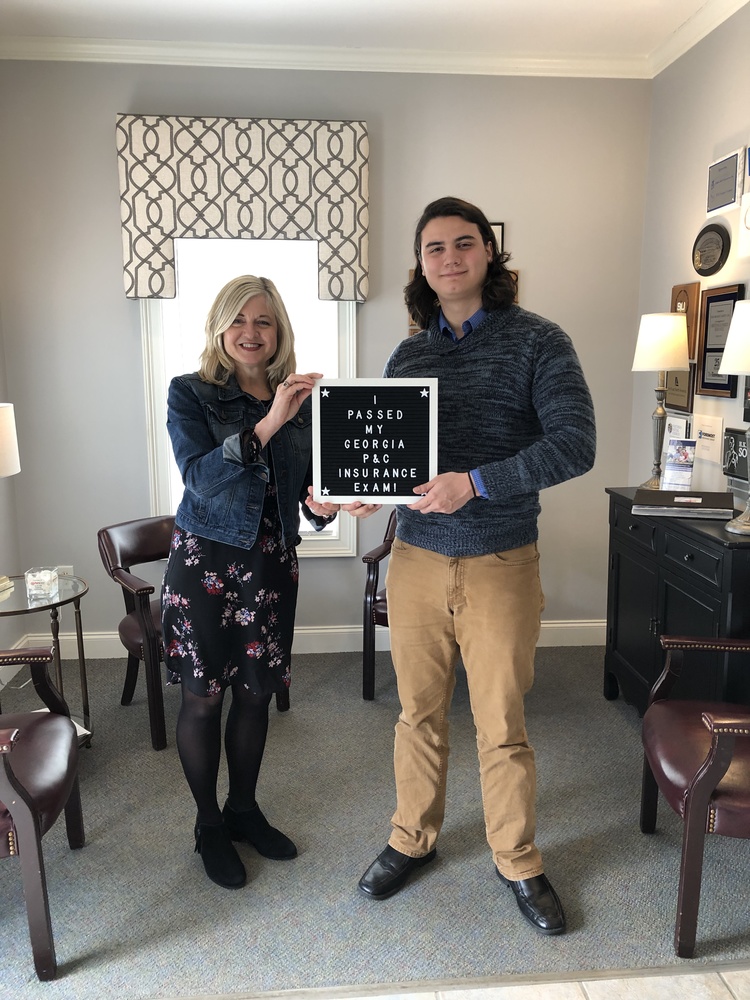 It's a historical day here at Jack Bradley Agency. We are excited to announce that Jake Guerrero is our first college intern to successfully tackle completing the online pre-licensing course as well as passing his state exam! Jake is now on his way to obtaining his Georgia Insurance License after passing the exam this past weekend! WAY TO GO JAKE!
The agency has been offering an intern program for students for more than 50 years and the team could not be prouder of Jake. It's a big accomplishment for a young person, especially considering that he is a full-time college student with a part-time job. He rose to the challenge and found the time to not only study for college and faithfully report to work, but also to take the class and study for the exam.
Jake joined the Jack Bradley team in May of 2017 as our high school intern. After high school graduation, he made the decision to attend North Georgia College and State University and pursue a degree in finance. We are thankful for his decision to attend college locally and we are grateful that we could change Jake's status from high school intern to college intern.
Our goal is to guide Jake and help him learn as much as possible about a career in insurance. The flexible hours that we offer to our interns is a win for both Jake and the agency. He can continue working on his college education, and the agency gets the benefit of having a great team member. The agency is excited about Jake's accomplishments and the team can now go further in allowing Jake to learn more and take on more responsibility. We are truly excited about the future for Jake. He is a remarkable young man!
Jack Bradley Agency - Insuring the important things in life.