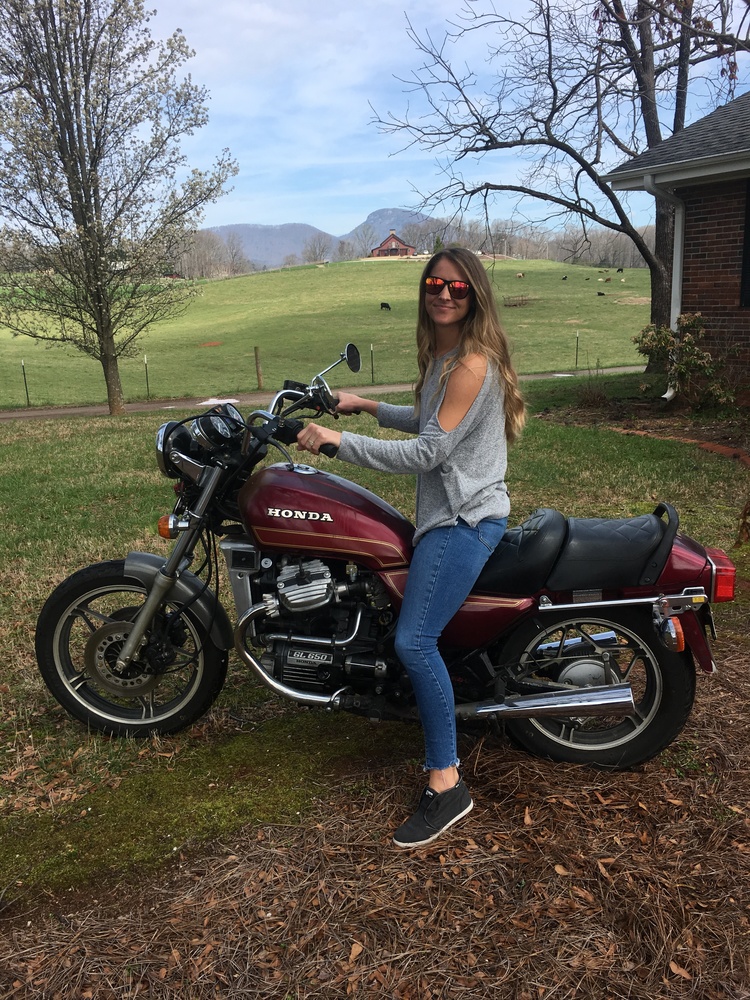 His Instagram caption started with "My baby…" But, before I read the caption, it was the beauty of the picture that first caught my attention. The stunning young wife and the gorgeous scenery with Yonah Mountain rising up in the background was enough to make me take a look.
It was when I read the caption more closely that I realized he was referring to his motorcycle as "My baby". I had to smile, but in the insurance business it's not the first time I have heard our customers refer to a motorcycle as their baby.
When it comes to insurance for motorcycles, we get it! You love your motorcycle and want a company that will take care of what you love! It's that simple.
Talk to us about your baby. We will help you select the company that fits you and your motorcycle. They come in all shapes and sizes and there are discounts that you may not know exist.
BTW…we asked for permission to share this absolutely perfect photo that captures the love of a 1983 Honda GL650 and a wife all in the same photo!
Reach out to us at Jack Bradley Agency for a quote or just a discussion about your motorcycle insurance. Get more Information will take you to our dedicated motorcycle page on the website or you can give us a call at 706-778-2136.
Thanks for reading our blog post,
Kelley