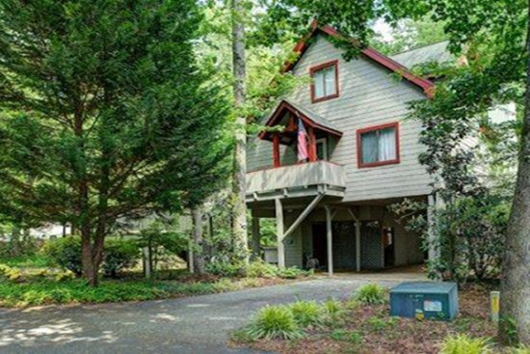 Homeowner Insurance can't provide proper coverage for the unique exposures of short term rentals.
The number of requests for insurance quotes for short term rental insurance or vacation rental insurance is growing in our agency. It's not something new to the agency as we have been insuring rental property and short-term rental property for years.
Homes are not just being purchased for primary living purposes.
Our world is changing and consumers are embracing the opportunities. These opportunities might look like:
• Secondary Homes used for family vacations and also rented
• Homes rented on a short term basis and managed by the owner
• Homes rented on short term basis and managed by rental companies
• VRBO
• Airbnb
Jack Bradley Agency really understands insurance for Short Term Rentals
Insurance for these types of homes requires specialization. The traditional homeowner insurance policy just will not work. And that's where we can help with specialization when it comes to company choices, coverage options, and most importantly getting the right policy type.
Who is the legal owner of the short term rental property?
Make sure you let us know the name that is on the deed. You may have purchased the home in a LLC or trust. Careful consideration should be made to make certain the policy is written in the proper name. In the event of a claim, there could be a coverage issue if the home is not insured in the correct owner's name.
Our goal is to make insurance easy. So relax and let us take care of everything!
We have just added a landing page to our website specifically for Short Term Rental Insurance. Open this link http://www.jackbradley.com/short-term-rental-insurance to take you directly to the page. Browse through some helpful information, and scroll to the bottom of the page and click "Get a Quote" to complete a short survey with the information needed. We will work quickly to provide you with a quote. We can be reached at 706-778-2136 if you prefer to call. 706-778-2136 is a connection to both our Cornelia, Georgia and Cleveland, Georgia offices.