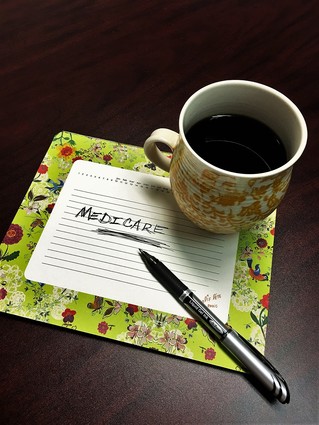 You Just Received Your Medicare Card in the mail and you may be asking —What do I do Next?
Typically in the month that you turn 65 you will be eligible for Medicare for your Health Coverage. Many of our clients get overloaded with "Mail" around their 64th birthday. There are so many options for policies that can supplement your Medicare, and pay deductibles and co- insurance amounts that are not covered by Original Medicare.
How do I make a decision on a Prescription Drug Plan?
In addition to your Medicare supplement, there is prescription drug coverage that is sold as a separate policy from Original Medicare. There are different plan options, many times over two dozen plans to choose from. An advisor will help you choose the plan that is best for you.
Is there a time limitation?
Yes and this is a very important consideration.
Medicare allows a seven month window when you turn 65 to pick the best Medicare Supplement policy to provide additional coverage for what Medicare does not fully cover. The time frame is three months before you turn 65, the month you do turn 65, and three months after you turn 65. This is a crucial time since this is the window to obtain coverage without waiting periods or pre-existing exclusions for medical conditions. This window of opportunity is called the initial election period.
Part D Prescription Drug plans must be purchased within two months after the month that you turn 65 or the next open enrollment period. It is important that you enroll during this initial election period to avoid a late enrollment penalty on your drug card. There are some exceptions to the penalty if you have credible prescription drug coverage through another source.
What if I miss the initial election period?
There is an annual open enrollment period that begins October 15th, and ends on December 7th each year. During this time you can purchase Medicare supplement, Advantage Plans and Medicare Part D Plan. Keep in mind you must medically qualify for the Medicare supplement if you miss the initial election period.
Can you have a local agent and avoid doing business through the mail and by phone?
Yes, many people do not realize they can work with a local agent, and still pay the same premium for the policy that can be bought directly from the insurance company. The same premium and the same coverage is available through a local agent. So, why not consult with an experienced agent right in your community, free of charge, to see which plans really offer the best combination of premium and benefits?
There are vast differences in coverage options as well as monthly premium amounts. Many plans offer premiums all the way down to zero per month. A thorough examination of what the insured's responsibility is for claims is so important before you enroll in a plan. At Jack Bradley Agency we have most of the top rated insurance carriers available and as always, consultations are free of charge.
This is what we know…every person is unique. Talk to us to find out more details on how to get the best price on Georgia Medicare Supplement Insurance and Prescription Drug Plan for you.

More details? Click this link http://www.jackbradley.com/medicare-supplement
Get a quote? Click this link http://www.jackbradley.com/medicare-supplement-quote
Talk to Us - 706-778-2136