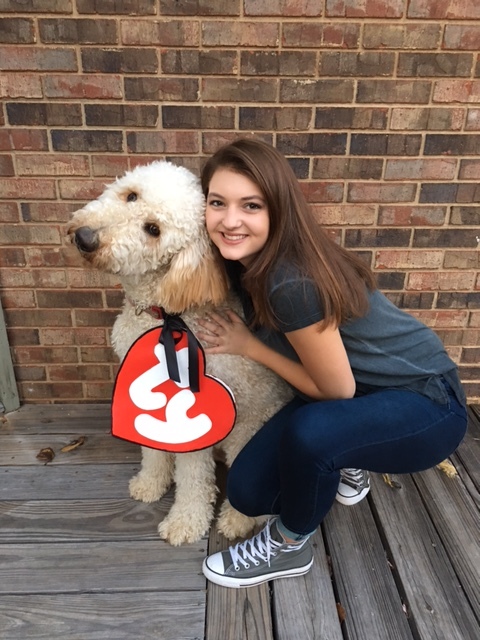 Simply put, "no one loves you like your pet", now you can love them back with Pet Insurance
Your pet is your best friend and no one loves you like a best friend. Dogs and puppies wait anxiously for you to arrive home everyday. They are ready to greet you with wet sloppy kisses, excited barks, and high jumps. It's no different with cats and kittens. They are always ready to curl up in your lap and sleep contentedly. Who else would listen to your problems with such quiet contemplation, allowing you to go on and on, never judging or criticizing, only listening for your voice and body to relax? Who loves to play with you every time the word "outside" is mentioned and always picks you for their team? That nasty slimy ball can keep them entertained for hours, but only if you are willing to play too. Pets can sense your mood and adjust their behavior to what you are feeling.
So of course your pet deserves the best care
That's true in every thing from making sure your pet has the right kind of food, enough food, fresh water to drink, toys for play, a soft place to sleep, and the opportunity to run and play. There is an obsession when it comes to our pets. Specialty treat shops, spa days for pets, pet groomers with deluxe services, play dates with other furry friends, and even birthday parties are just a few of the elaborate lifestyles our pets enjoy.
What if an accident or sickness happens with your pet?
Pets are like family and everyone wants family to get the best care possible in the event they are sick or injured. And that care may mean a large financial commitment on your part. That's where Pet Insurance can make the difference in the kind of care you can get for your pet. It will not completely remove your anxiety if you pet is injured or sick, but it can ease your financial worry and allow you to focus on helping your pet get back to normal.
Choices are available
Yes there are many different options to consider when you get ready to purchase Pet Insurance. Most carries offer several choices of plans that can allow you to customize your Pet Insurance policy with the benefits that are important to you. Get ready to think about deductibles and plan limits. Carefully look over the plan options before making a decision. You may want help from an insurance professional or you may feel confident in selecting the plan on your own.
You will be considering limits that will include, annual benefit amounts. This amount resets every year with no interruptions.
Carefully explore the options
Some plans will not allow you to change plans or benefits without cancelling and rewriting the policy. This could be difficult or impossible if your pet is already sick or injured because of pre-existing conditions that may not be covered.
How quickly do you want to get started?
We would suggest that you get started right away. The younger the pet, the more affordable the Pet Insurance will be.
How much should you expect the pay for Pet Insurance?
Rates are affordable and the policy can be tailored just for you. Some of the things that go into rating are age, sex, and your location in the State.
Which pets are eligible?
Dogs and Cats
How can you buy Pet Insurance from Jack Bradley Agency?
CLICK HERE to get started on a quote 24/7.
STOP BY one of our convenient locations in Cornelia or Cleveland Georgia
Or simply give us a call at 706-778-2136. OUR TEAM is ready to help you get started.
What's in it for you?
Peace of mind comes from knowing you will have the funds to take care of your beloved pet in the event of an accident or injury. Don't delay as vet and specialist care for your pets continue to rise. We look forward to hearing from you for a free quote. We want to help you get started with a new plan or we will be happy to compare costs and benefits to a plan you may already have in place.
"Insuring the Important Things in Life"